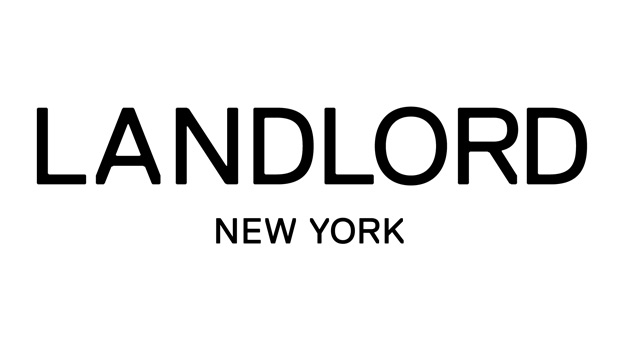 Contemporary design for military and work LANDLORD

LANDLORD has been talked about for being worn by famous artists such as Billy Irish and 50cent.
The brand is popular for its innovative use of color and modern design.
Here we introduce some of the features of LANDLORD.
What is LANDLORD?

It is a fashion brand established in Brooklyn, New York.
The brand's designs are characterized by incorporating sporty, casual, and contemporary essences based on military and workwear tastes.
The brand's sewing factory is a factory in Brooklyn that produces items supplied by the U.S. Army, and while based on the brand's military production background, it features bright colors, technical textiles, and modern silhouettes that are far removed from combat wear.
The brand takes inspiration from all aspects of the streetwear production attitude.



Source : https://rakutenfashionweektokyo.com/jp/brands/detail/landlord-new-york/
History of LANDLORD

LANDLORD was founded in Brooklyn, New York in 2015.
It is designed by a three-person design team, including designer Ryohei Kawanishi (Ryohei Kawanishi).
Kawanishi, born in 1987 in Tottori, Japan, studied fashion at Central Saint Martins and Parsons School of Design. She was admitted to Parsons through a Tomodachi-Uniqlo fellowship.
The other two designers are experienced designers who worked in sewing factories for U.S. military-issued garments, and designers who graduated from Central Saint Martins.
LANDLORD's most popular items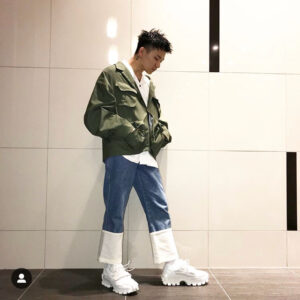 Jacket with military colors
Source : https://item.fril.jp/37033e7c0f27899a20361ef769892077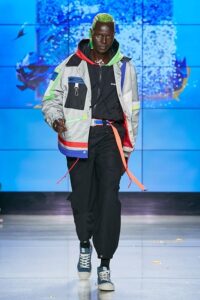 Landload-like coloring
Source : https://www.pinterest.jp/pin/526006431475028196/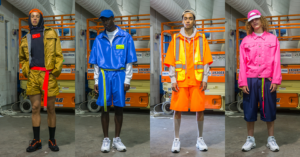 The coloring is innovative.
Source : https://www.wwdjapan.com/articles/305919
Recommended stores where you can buy LANDLORD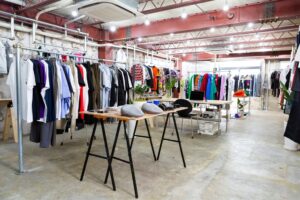 Source : https://www.fashionsnap.com/article/2018-04-26/contenastore-tokyo-open/
| | |
| --- | --- |
| Store Name | Container Store Tokyo |
| Address | 20-5 Maruyama-cho, Shibuya-ku, Tokyo |
| Phone number | 03-5784-1587 |
| Business hours | 13:00〜21:00 |
Summary

How was it?
Here we introduced you to Landlord.
Landlord actively incorporates an avant-garde and experimental spirit into its designs.
The brand has been recognized not only in New York, but also in Asia and Europe, and is regarded as a leading brand in the next generation fashion scene.