Collaboration with a sports brand is a hot topic Astrid Andersen

Astrid Andersen's collaborations with Hummel and Fila are still fresh in our minds.
In her collections, she expresses the respect she holds for Japan and the spirit that has overturned fashion culture, and the brand has become a hot topic among the core audience in Japan.
Here we introduce some of the characteristics of Astrid Andersen.
What is Astrid Andersen?

Astrid Andersen is a fashion brand based in London.
The brand concept is "a person with a sensitive heart, despite the muscular and strong model.
The style is characterized by an exaggerated expression of classic masculinity mixed with delicate femininity.
The designs are a fusion of street and luxury, incorporating elements of sports and hip-hop.
The collections are consistently presented with "exploration, elaboration, and exaggeration," and are very elegantly tailored with the use of quality materials and sewing.




Source : https://www.nicepng.com/maxp/u2e6q8q8y3r5a9u2/
History of Astrid Andersen

Astrid, the founder, was born in Vaile, Denmark. After graduating from university in Denmark, she enrolled in the Royal College Art.
In 2010, her graduation collection was selected as a finalist in the International Talent Support Contest sponsored by Vogue Italia.
For three seasons, from Fall-Winter 2012 to Fall-Winter 2013, he held a runway show in "MAN," a project by "Topshop" to support young designers.
From May 8 to May 15, 2014, the brand opened its first limited-time store in Japan at Laforet Harajuku in Harajuku, Tokyo.
The brand's first made-to-order collection was launched in Fall/Winter 2015. We were able to develop the embodiment of contemporary luxury.
It was also nominated as a finalist for the "LVMH Prize."
Astrid Andersen's most popular items


Setup featuring sports taste
Source : https://apparel-web.com/collection/london_mens/140219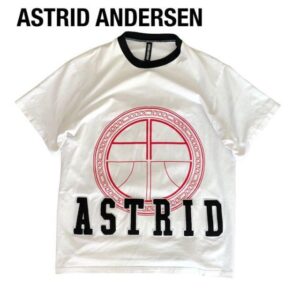 printed T-shirt
Source : https://polymerdatabase.com/malison598/IU6tWcZ4.html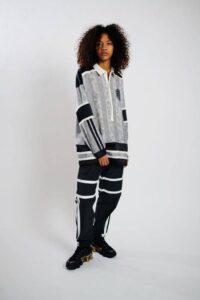 Can be worn unisex
Source : https://apparel-web.com/collection/london_mens/140219
Recommended stores where you can buy Astrid Andersen
Summary

How was it?
Here we introduced you to Astrid Andersen.
Astrid Andersen's fan base continues to grow with each new collection.
The reason why people are drawn to Astrid Andersen is that her designs continue to evolve with each season.