Futurism, street sportswear theme AVALONE

AVALONE is a fashion x street brand that incorporates subcultural elements such as Death, Goth, Skate, Drugs,
Tattoo, and Erotism…. AVALONE proposes a mode x street style by incorporating subcultural elements such as Skate,
Drugs, Tattoo, Erotism, and so on.
The brand has many fans for its unique world view.
Here, we introduce some of the characteristics of AVALONE.
What is AVALONE?

AVALONE is a Japanese fashion brand.
The brand name "AVALONE" was taken from abalone (Abalone), which is related to the work of the designer's parents
who are from Shizuoka.
The origin of the name is that the abalone, which is a luxury item and looks a little grotesque, also matches the
world view of the brand that it aims at.
AVALONE is also the origin of the name "AVALONE," an island that appears in mythology.
Based on sportswear and workwear, the brand incorporates everything from street culture to cult and underground
subcultures from an unorthodox perspective.
The brand offers new basic clothes with a sense of futurism by using materials with a twist, such as tech materials
and leather, and a fresh silhouette balance, proposing a style that fuses mode and street.




Source : https://www.keisukeyoshida.com/
History of AVALONE

The designer is Susumu Miura.
He was born in Shizuoka Prefecture in 1979. In addition to being a designer, he had also worked as a vocalist in a
death metal band and as an engraver.
Before launching AVALONE, he had been active in a fashion brand called "exit for dis" since 2002. He designed
costumes for artists and musicians, and learned techniques from classic tailored craftsmen.
In 2013, I was selected as one of the six winning brands of the TOKYO FASHION AWARD.
In 2016, we were awarded the TOKYO FASHION AWARD.
AVALONE's most popular items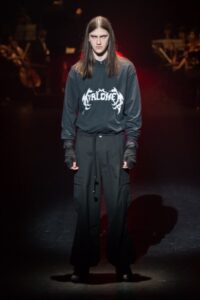 Printed sweatshirts are a popular item
Source : https://ume-fashion-12kk.com/2018/08/27/avalone/


denim jacket
Source : https://www.2ndstreet.jp/goods/detail/goodsId/2335470233831/shopsId/31485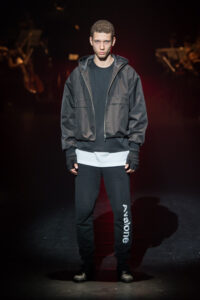 Jacket with distinctive design
Source : https://fashion-press.net/news/22530
Recommended stores where you can buy AVALONE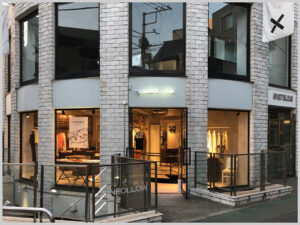 Source : https://fashionmaptokyo.com/unfollow-tokyo-harjauku/
Store Name
Unfollow Tokyo
Address
5-10-7 Jingumae, Shibuya-ku, Tokyo
5107 Building 1F, B1F
Phone number
0334860906
Business hours
11:30〜20:00
Summary

How was it?
We have introduced AVALONE here.
AVALONE is a product of Japanese superior technology, such as punching and laser processing, which is used
throughout.
Please take a look.