VALENTINO changed the history of Italian couture.

Valentino is one of Italy's leading couture brands.
Many of you may have seen the name of the brand in select department stores and street stores.
Here, we will introduce you to the charm and history of Valentino.
What is VALENTINO?

Valentino (VALENTINO) is a luxury brand that represents Italy.

It offers a total range of products from haute couture and prêt-à-porter to bags, shoes, small leather goods, belts, eyewear, accessories such as scarves, and fragrances.
It is patronized by Mrs. Kennedy, Lady Gaga, and celebrities all over the world.




Source : https://ja.m.wikipedia.org/wiki/
History of VALENTINO

Valentino was founded in 1959 by Valentino Garavani, who began his design and production activities in Rome, Italy, and started the brand the following year in 1960.
The brand launched its first collection in 1962, and the "Clothes Only in White" collection held at Pitti Palace in Florence attracted the attention of many people.
Valentino's name became internationally known.
In 1967, Valentino was awarded the Neiman Marcus Prize.
In 1968, Valentino became the first designer to use the V mark as a logo for the white collection, and in 1975, he was the first designer to enter the ready-to-wear market, showing in Paris.
In 1975, he showed in Paris as one of the first Italian designers to go into prêt-à-porter, and became one of the few Italian designers to be recognized in France.
In 1991, Valentino opened a boutique in Kioicho, Tokyo with a total sales floor area of approximately 600 square meters, and in 2005, Valentino Ginza was opened on Namiki-dori in Ginza.
Forty-eight years after the brand was founded, Valentino Caravani retired after the 2008 SS collection.
In 2016, Maria Grazia Chiuri announced her resignation as creative director, and since then Pierre Paolo Piccioli has been the sole creative director of Valentino.
VALENTINO's most popular items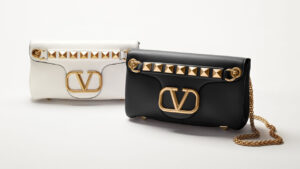 Bags are one of the most popular items.
Source : https://www.valentino.com/ja-jp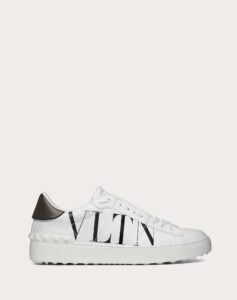 Sneakers were also a hot topic.
Source : https://www.valentino.com/ja-jp/low-top-sneakers_cod82673811909380.html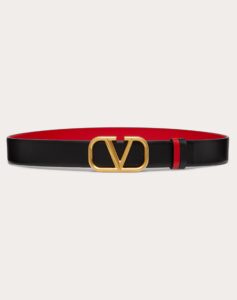 We also have a wide range of belts and other accessories.
Source : https://www.valentino.com/
Recommended stores where you can buy VALENTINO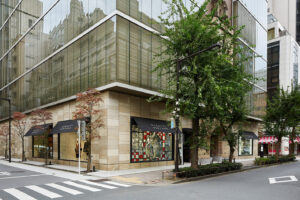 Source : https://www.barneys.co.jp/stores/ginza/
| | |
| --- | --- |
| Store Name | Barneys New York Ginza Store |
| Address | 6-8-7, Ginza, Chuo-ku, Tokyo |
| Phone number | 0120-137-007 |
| Business hours | 11:00〜21:00 |
Summary

What did you think?
Here we have introduced Valentino.
Valentino is a big fashion house that has been leading the world in fashion.
I hope you will take a look at it and try it for yourself.