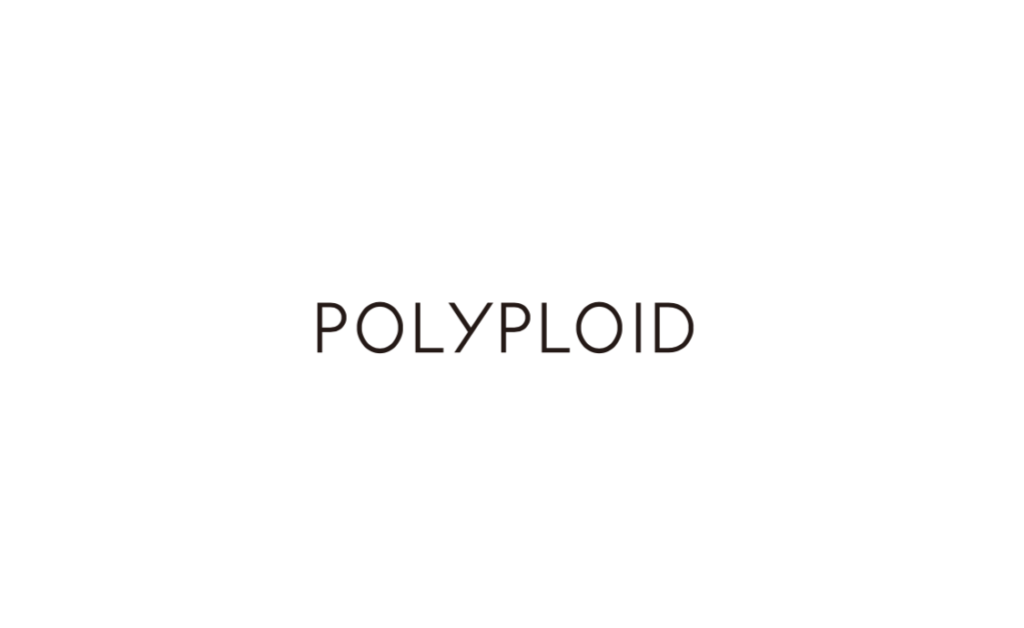 POLYPLOID, from Germany, offers a single item in three different materials.

POLYPLOID is a much talked-about brand that offers a single design in multiple materials and colors.
With its philosophical concept, POLYPLOID is attracting attention from a wide range of fashion lovers.
Here we introduce some of POLYPLOID's features and more.
What is POLYPLOID?

POLYPLOID is a unisex fashion brand established in 2017.
The brand name POLYPLOID is a chemical term meaning "polyploid.
'Multifaceted, multilayered, multiple. There are no facts.
There is no such thing as fact , but interpretation.
This is the philosophical concept of our brand.
The brand's approach is to create a single pattern (composition) in three different materials and colors, which are classified as "A," "B," and "C," respectively, and show changes in materials and details.
A" is inspired by a tailored temporary seam, and is produced in only one color, raw silk.
For "B" and "C," the foundation of "A" is converted into new concepts and sensibilities.
There are two color variations in "B" and three in "C".
European fabrics are sewn at a factory in Germany, and all Japanese fabrics are sewn, etc., at a factory in Japan.
You can feel the designer's commitment to the clothes, which is to make the most of the charm of the fabrics.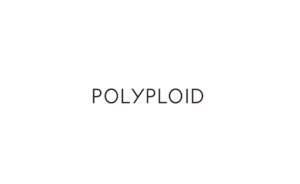 Source : https://www.sister-web.jp/
History of POLYPLOID

POLYPLOID was founded in 2017 and debuted with the Fall/Winter 2018-19 collection.
The company is based in Berlin, Germany.
The designer is Isolde Auguste Richly (Isolde Auguste Richly).
She graduated from Weissensee University of Art and Design.
She worked as a designer and patterner for European fashion brands, mainly in Germany.
POLYPLOID's most popular items


well-established coat
Source : https://ume-fashion-12kk.com/2018/10/10/polyploid/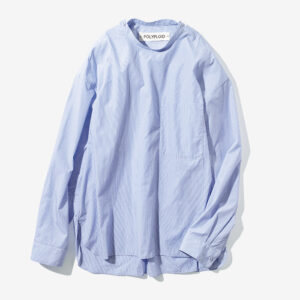 Refreshing striped tops
Source : https://andpremium.jp/article/no81-selection12/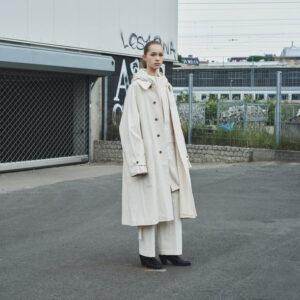 Can be worn unisex
Source : https://kume.a-c-c.co.jp/
Recommended stores where you can buy POLYPLOID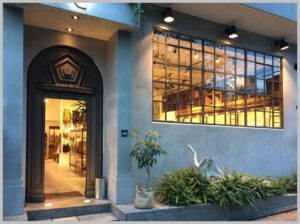 Source : https://fashionmaptokyo.com/vendor-nakameguro/
| | |
| --- | --- |
| Store Name | Bender Nakameguro |
| Address | Saito Bldg. 1F, 1-23-14 Aobadai, Meguro-ku, Tokyo |
| Phone number | 03-6452-3072 |
| Business hours | 11:00〜19:00 |
Summary

How was it?
Here we introduced POLYPLOID.
For those of you who want to enjoy classic style, we proudly recommend POLYPLOID, a new German brand.
Please take a look.