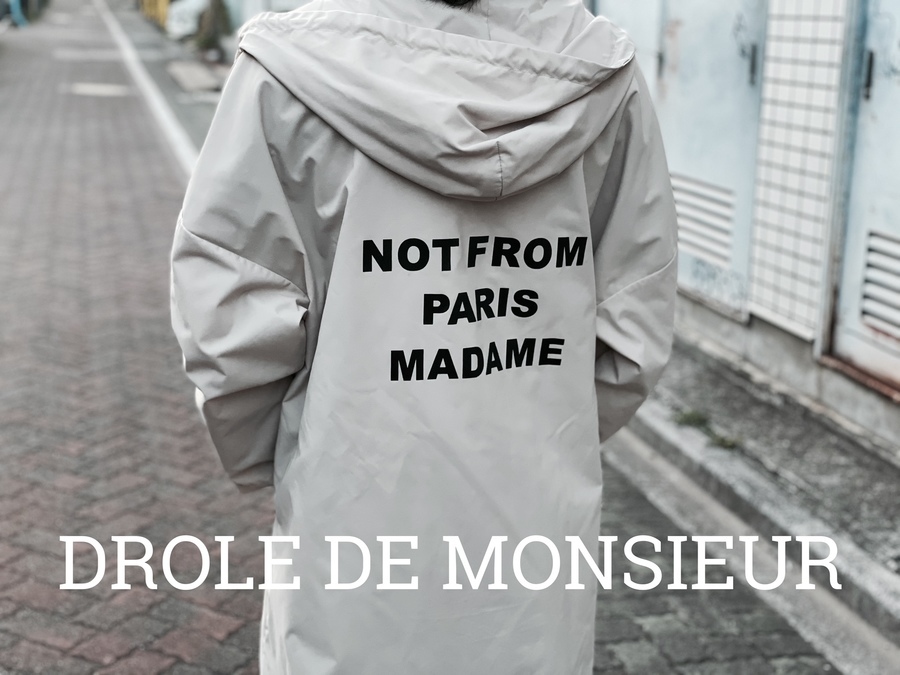 French Street's hottest brand DROLE DE MONSIEUR

French Street has been secretly gaining momentum in the street scene in recent years.
DROLE DE MONSIEUR is the brand that has been the focus of much attention from fashion addicts.
Here, we introduce the characteristics of DROLE DE MONSIEUR.
What is DROLE DE MONSIEUR?

DROLE DE MONSIEUR is a French fashion brand launched in 2014.
The brand is unisex.
It proposes minimal, high-quality street wear, and recently items with the brand name or "NOT FROM PARIS MADAME" have become popular.
It is simple, high-quality street wear for adults.
The brand concept of DROLE DE MONSIEUR is modern street wear with French taste.
When it comes to streetwear, New York and London are the main markets, but DROLE DE MONSIEUR is raising the status of French streetwear by leading the French streetwear scene.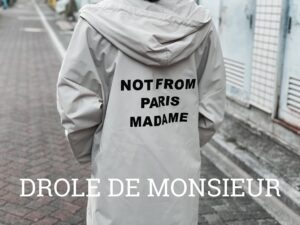 Source : https://www.tf-style.com/shop/33/topics/344404/
History of DROLE DE MONSIEUR

The designers of DROLE DE MONSIEUR are Dany Dos Santos and Maxime Schwab.
Both had never studied fashion.
Before starting DROLE DE MONSIEUR, Dany was a restaurant manager and Maxime was a student.
DROLE DE MONSIEUR is based on the iconic brand message "NOT FROM PARIS MADAME".
Although the brand is French, it is not based in Paris, but rather originates from a small town in France called Dijon.
The reason for this is that we can get a bird's eye view of Paris and express what we want to express from a place far away from Paris.
DROLE DE MONSIEUR's most popular items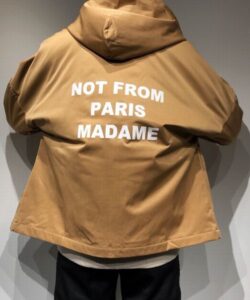 Jackets with printed messages are popular items.
Source : https://wear.jp/item/33386911/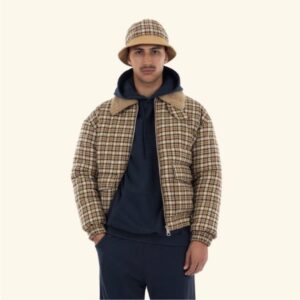 We are also known for our styling
Source : http://marz.jp/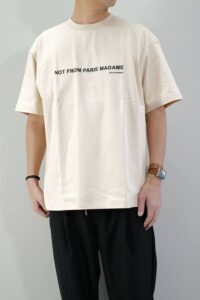 Cut and sewn is a classic item
Source : https://www.river-nagano.com/blog/detail/762
Recommended stores where you can buy DROLE DE MONSIEUR
Summary

How was it?
Here we have introduced you to DROLE DE MONSIEUR.
All of the collections are made with the utmost care and attention to detail, providing the wearer with a sense of permanence and comfort.
This brand is an essential part of the French Street experience.