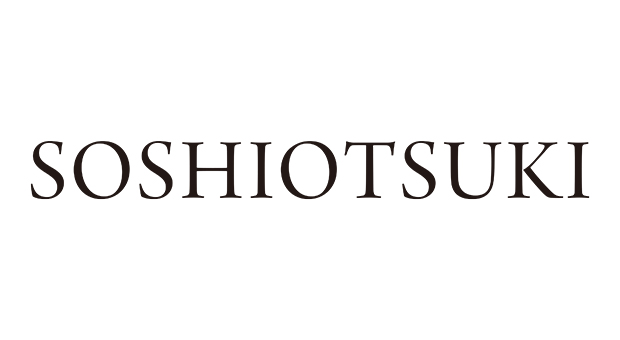 Proposing dandyism created by Japanese spirituality and tailor's techniques SOSHI OTSUKI

Since 2018, Soushio Otsuki has been creating items inspired by the military uniforms of the former Japanese army and
has become a topic of conversation in many fields.
The company expresses military uniforms as art rather than a political message, and has received high acclaim from
overseas as well.
Here we introduce some of the characteristics of Soushio Otsuki's work.
What is SOSHI OTSUKI?

SOSHI OTSUKI is a Japanese men's fashion brand founded by Soshi Otsuki in 2015.
It proposes dandyism created by Japanese mentality and tailor's technique.
It also proposes a mode that can be established in real life.
Starting in the spring/summer of 2018, the brand has been producing items inspired by the military uniforms of the
former Japanese army for three seasons in a row.
The inspiration came from his exploration of the military through the production of the MA-1.
The MA-1 and mod coat are not politically inspired, but rather inspired by the high design quality of details unique
to the former Japanese military, such as pockets with pouch cloth attached and slits designed for sword use, just
like military wear from overseas that has permeated fashion, such as the MA-1 and mod coat.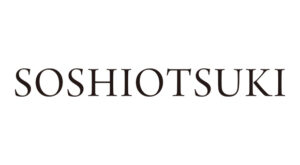 Source : https://rakutenfashionweektokyo.com/jp/brands/detail/soshiotsuki/
History of SOSHI OTSUKI

Designer Soji Otsuki was born in 1990.
He graduated from Bunka Fashion College's menswear course in 2011. In the same year, he attended the private school
"Koko no Gakko" and studied under Yoshikazu Yamagata of "Return Afterwards" and Mikio Sakabe of "Miki Osakabe.
He has been presenting his work in runway format on the official JFW schedule since the 2016 Spring/Summer season.
In 2016, he was selected as the youngest Japanese on the shortlist for the LVMH Prize 2016, a competition organized
by Louis Vuitton Moet Hennessy to support young designers. 2017 Fall-Winter collection, he will start showing in
Paris.
SOSHI OTSUKI's most popular items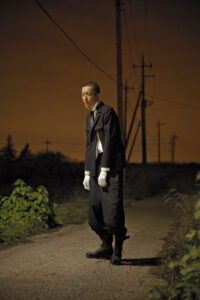 Styling inspired by the Japanese military
Source : https://www.wwdjapan.com/articles/744143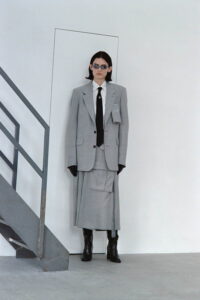 The styling of the skirt and jacket was a topic of conversation.
Source : https://www.fashion-press.net/collections/17045


Kesa Coach Jacket
Source : https://aucfree.com/items/f414549478
Recommended stores where you can buy SOSHI OTSUKI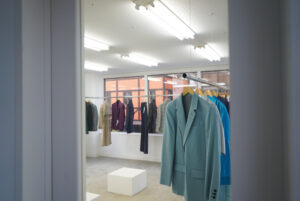 Source : https://www.fashionsnap.com/article/2020-05-18/howday-ueda/
| | |
| --- | --- |
| Store Name | HOWDAY NAGANO |
| Address | 1-5-13 Chuo, Ueda-shi, Nagano |
| Phone number | 0262241090 |
| Business hours | 11:00〜19:00 |
Summary

How was it?
Here we have introduced you to SOSHI OTSUKI.
SOSHI OTSUKI has an exquisite balance between mode and real clothes.
This is a relatively new brand that places importance on Japan, and one that we should be paying more and more
attention to in the future.