Christian Lacroix, a designer who has incorporated art into fashion

Her artistic dresses have captured the attention of celebrities around the world.
Christian Lacroix has taken art and incorporated it into fashion.
Here, we will introduce the characteristics and history of Christian Lacroix.
What is Christian Lacroix?

Christian Lacroix is a haute couture house from Paris.
Lacroix is arguably one of the most famous designers in Paris.
His artwork is highly acclaimed, and his archival dresses created in the past were donated to the Paris Decorative Arts in 2010, and in 2013, he designed 15 pieces of haute couture for Elsa Schiaparelli (guest designer at E…
She designed 15 haute couture pieces.
After finishing her career as a couturier, she has expanded her activities to include museums and costume design.




Source : https://royaldesign.jp/brands/christian-lacroix
History of Christian Lacroix

Christian Lacroix is a brand founded in 1987 by Christian Lacroix, who serves as the designer and bears his own name.
Fascinated by his talent, LVMH invested in the brand and established it.
Lacroix joined Hermès in 1978, where he designed accessories.
In 1980, he worked as an assistant to Guy Paulin and became the chief designer of haute couture for the famous couture brand Jean Patou (now Patou).
In 1987, he launched his first collection of ready-to-wear, followed by the launch of the brand's eponymous perfume, Seravi, in 1990.
In 1994, he launched BAZAR.
After the launch of Jeans de Christian Lacroix, the brand's popularity declined, and in 2005, it was removed from the LVMH umbrella, and in 2009, the brand closed its doors.
Although Christian Lacroix's own brand was closed, he is still active as a designer, currently working as a guest designer for Dries Van Noten and museums.
Christian Lacroix's most popular items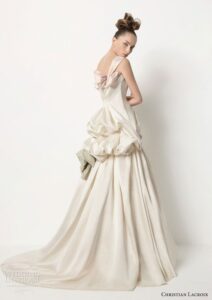 Lacroix makes dresses that are truly art!
Source : https://www.pinterest.jp/pin/172966441917228551/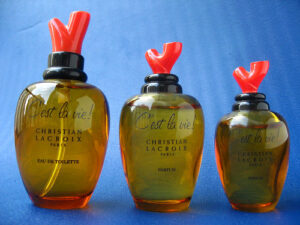 Perfumes are also very popular.
Source : https://tomos.exblog.jp/8122655/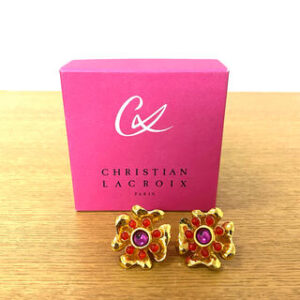 The accessories are also very artistic and popular.
Source : https://fril.jp/brand/2266/category/8
Recommended stores where you can buy Christian Lacroix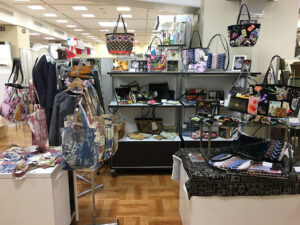 Source : http://fabbrica-net.ciao.jp/753
| | |
| --- | --- |
| Store Name | Christian Lacroix Nihonbashi Mitsukoshi |
| Address | 1-4-1 Muromachi, Nihonbashi, Chuo-ku, Tokyo 103-8001, Japan |
| Phone number | None |
| Business hours | 10:30-19:30 |
Summary

What did you think?
Here we have introduced Christian Lacroix.
Christian Lacroix has incorporated art into fashion.
Please take a look at the clothes that allow you to enjoy his sensibility to the fullest.