Original creation from the thread! Kolor with a reputation for material

Since its establishment in 2004, Kolor has been attracting attention for its collections every season in Japan and overseas.
Here, we will introduce you to the characteristics and history of Kolor.
What is Kolor?

Kolor is a fashion brand that was born in Japan in 2004.
The use of original Kolors, forms, and original materials made from yarn are the characteristics of Kolor.
It develops a wide range of items, mainly casual items, based on the concept of clothes that can be relaxed and yet do not become cheap.
The brand has received high praise overseas, and is now one of the leading brands in Japan.



Source : https://www.alterfate.com/brands/12
History of Kolor

The designer of Kolor is Mr. Junichi Abe, who is also the founder of the brand.
He has always had an established reputation for his use of materials, and his use of materials that are particular about their texture has earned him the nickname "the wizard of materials.
After learning the basics of fashion at the Apparel Design Department of Bunka Fashion College, Junichi Abe gained experience at several apparel manufacturers before going independent and launching his own brand, Kolor, in 2004.
The origin of the brand name "Kolor" has no special meaning, but rather comes from a short, familiar word, a name that you might not be able to imagine.
The brand started showing at the Tokyo Collections in the Spring/Summer of 2005, and opened a directly managed store in Minami Aoyama, Tokyo in July 2009.
In July 2009, the company opened a directly managed store in Minami Aoyama, Tokyo. Since the 2012 Fall/Winter collection, the company has presented its collection at Paris Fashion Week, expanding its activities from Japan to overseas.
Currently, Kolor's items are sold in stores in as many as 20 countries.
Kolor's most popular items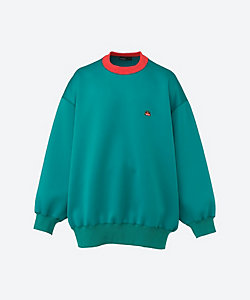 All of the items that are made from the original body are very popular!
Source : https://www.mistore.jp/shopping/brand/men_b/004924.html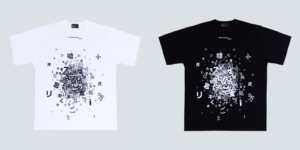 The collaboration with Sakanaction also became a hot topic.
Source : https://sakanaction.jp/news/detail/1808?categoryId=1%2C2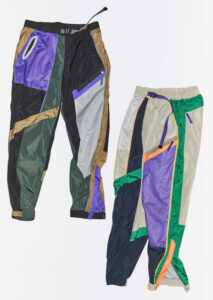 The asymmetry technique is another feature of Kolor.
Source : https://www.houyhnhnm.jp/news/234009/
Recommended stores where you can buy Kolor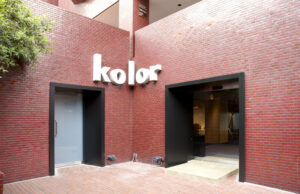 Source : https://www.vogue.co.jp/fno/2013/tokyo/shop/detail/235/
| | |
| --- | --- |
| Store Name | Kolor Minami Aoyama |
| Address | B1 5610-bankan, 5-6-10 Minami Aoyama, Minato-ku, Tokyo |
| Phone number | 03-5464-5471 |
| Business hours | 12:00〜20:00 |
Summary

What did you think?
Here we have introduced the colors.
The clothes are made from original materials and are made with care.
Please visit the store and experience the world of Color.