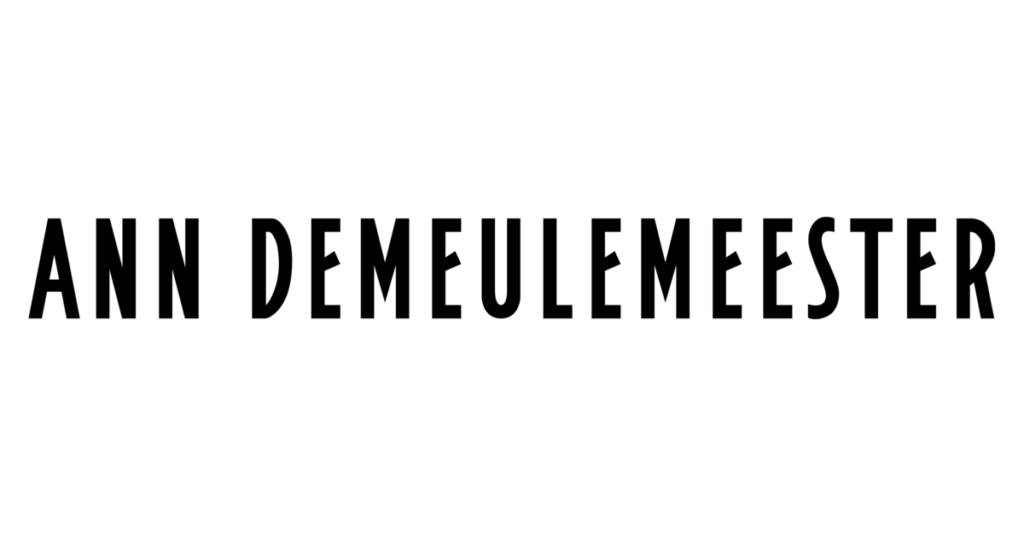 Developing a new mode with masculine designs ANN DEMEULEMEESTER

ANN DEMEULEMEESTER is famous for being worn by celebrities all over the world.
It is also worn by many celebrities in Japan.
ANN DEMEULEMEESTER is popular for its new mode.
Here we will introduce you to the history and characteristics of ANN DEMEULEMEESTER.
What is ANN DEMEULEMEESTER?

ANN DEMEULEMEESTER is a designer from Belgium.
The fashion brand is named after herself and was founded in 1985. She founded the brand with her husband in 1985.
The founder graduated from the Royal Academy of Fine Arts in Antwerp, Belgium, a prestigious school in the fashion world, in 1981.
This academy is well known worldwide for having produced many famous designers such as Margiela and Raf Simons.
It has successfully incorporated men's fashion elements as a part of women's fashion, and has produced many items with a feminine and delicate touch.
Many of the items use white and black, and the brand is characterized by designs that are particular about the texture of the fabric.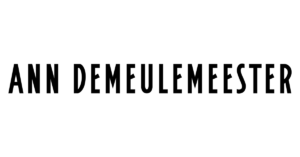 Source : https://anndemeulemeester.com/pages/shipment-information
History of ANN DEMEULEMEESTER

In 1985, she launched ANN DEMEULEMEESTER with her husband, Patrick Robin.
The following year, 1986, they participated in the London Collections.
In 1987, she started her women's collection.
After this, he presented his collection in London several times and developed his womenswear collection as well.
In 1992, he moved his base of activities to Paris, where he made his debut with a collection.
In 1996, he started his men's collection.
In 2005, the brand participated in the Paris Men's Collection, and has presented many collections since 2005.
In 2013, Andem Lemestère, who had been the designer of the brand since its inception, resigned and was replaced by a team of designers led by Sébastien Meunier.
ANN DEMEULEMEESTER's most popular items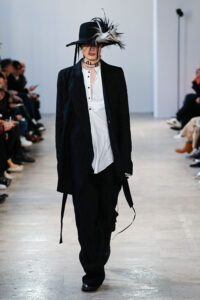 Wear with a masculine design.
Source : https://hues.co.jp/ann-demeulemeester-ribbon-shirt/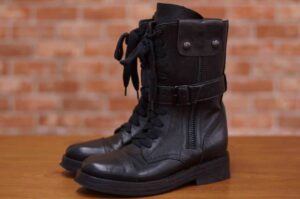 Boots and other accessories are also popular.
Source : https://item.rakuten.co.jp/branding/s4784/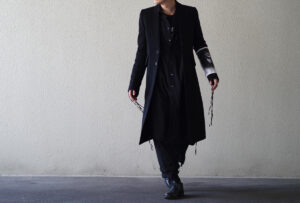 Men's wear is also supported by the younger generation
Source : https://hues.co.jp/ann-demeulemeester-19s-s-coat-lainecotton/
Recommended stores where you can buy ANN DEMEULEMEESTER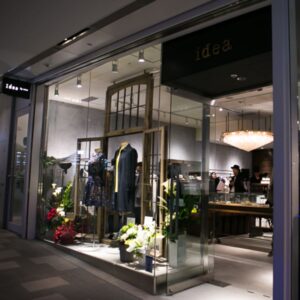 Source : https://www.fashionsnap.com/article/2015-03-07/idea-sosu-omotesandohills/
| | |
| --- | --- |
| Store Name | Idea by Sosu Omotesando Hills |
| Address | Omotesando Hills Main Building 2F, 4-12-10 Jingumae, Shibuya-ku, Tokyo |
| Phone number | 03-3478-3480 |
| Business hours | 11:00〜21:00 |
Summary

What did you think?
Here I introduced ANN DEMEULEMEESTER.
ANN DEMEULEMEESTER is one of the Antwerp 6. Please take a look at the many designs that shocked the fashion world.