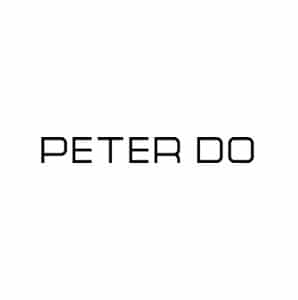 Young brand from the Internet Peter Do

Peter Do is a much talked about brand that has been described as a brand built on the Internet.
The brand has gained trust and a sense of familiarity by using social networking services to show the production process and the design team's lunches, which are things that consumers normally do not see.
Here, we introduce some of Peter Do's features.
What is Peter do?

PETER DO is a fashion brand from New York, USA.
It mainly develops women's wear. started in 2018.
Despite being a young brand, it is a popular women's wear brand despite its high price, thanks to its sophisticated designs and unique SNS strategy.
It offers women's daily wear that combines experimental and innovative designs with elegance.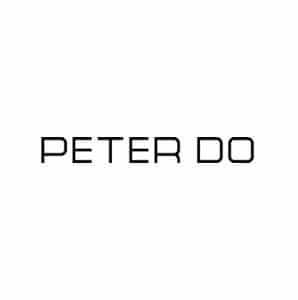 Source : https://fem1103.com/peter-do/
History of Peter do

The designer is Peter Do.
He graduated from FIT in 2014. He received the LVMH Graduate Award upon graduation.
He then joined the design team of CELINE, and in 2016, he moved to the United States to join DEREK LAM.
In 2018, he launched his own brand "Peter Do" and presented his Spring/Summer 2019 collection.
He was selected as a finalist for the LVMH YOUNG FASHION DESIGNER PRIZE in 2020.
Peter do's most popular items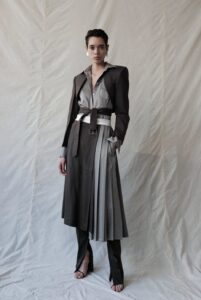 Sophisticated design
Source : https://www.fashionsnap.com/article/peter-do-interview/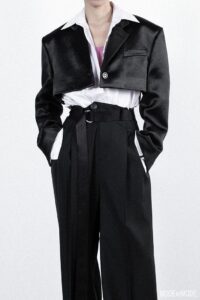 Styling is also distinctive.
Source : https://modeetmode.co.jp/collection-2021aw-pap/peter-do-2021aw-pap/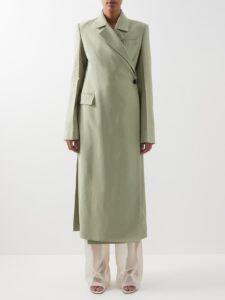 Coats with beautiful silhouettes are popular items.
Source : https://www.matchesfashion.com/jp/products/
Recommended stores where you can buy Peter do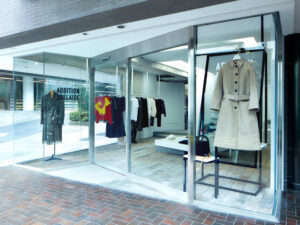 Source : https://www.fashionsnap.com/article/2017-12-09/additionadelaide-15-renewal/
| | |
| --- | --- |
| Store Name | Adicion Adelaide |
| Address | Arrow Plaza Harajuku 1F, 4-19-8 Jingumae, Shibuya-ku, Tokyo |
| Phone number | 03-5786-0157 |
| Business hours | 12:00〜20:00 |
Summary

How was it?
Here we have introduced Peter Doe.
This level of attention, despite the fact that the brand has only been around for a few years, is rare among recent brands.
It is a brand that we would like to keep an eye on in the future.