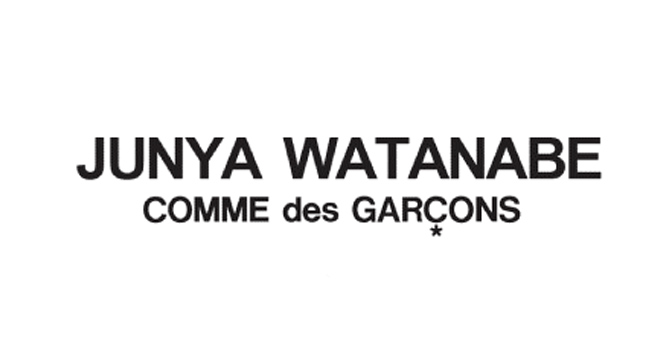 Designer Junya Watanabe captivates the world

JUNYAWATANABE is popular for its craft creations such as patchwork and vintage processing.
The brand is active worldwide as COMME des GARCONS JUNYAWATANABE.
Here we introduce the charm of JUNYAWATANABE.
What is JUNYAWATANABE?

COMME des GARÇONS JUNYAWATANABE MAN started in 2002 within COMME des GARÇONS.
The concept of the brand is to "incorporate a new feeling into basic items.
Rather than creating something completely new from scratch, we take basic, traditional items that already exist and add a new interpretation through the filter of Junya Watanabe Man.
We find new value in these items.
The catalyst for this process may be a new material or an idea, such as applying a vintage finish to denim, or making a dress out of denim.
For example, we can create a vintage finish on denim, or a dress out of denim, or a dress with a drawcord that can change its silhouette in any way.



Source : https://www.stock-lab.com/close-lab/36/
History of JUNYAWATANABE

JUNYAWATANABE, designer of Junya Watanabe Man, was born in Fukushima Prefecture in 1961.
In 1984, he graduated from the design department of Bunka Fashion College and joined Garçon Inc. After training as a patterner under Rei Kawakubo for a while, he became a designer for Trico Comme des Garcons in 1987.
Since then, he has been active in various brands, winning the Japan Editors Club's Designer Award in 1995 and the Mainichi Fashion Grand Prix in 1999.
From 2005 to the present, he has served as the company's vice president.
JUNYAWATANABE's most popular items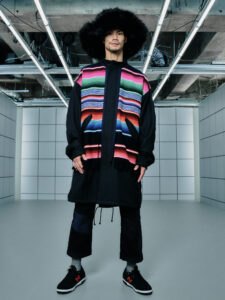 The collection, reminiscent of Jamiroquai, was much talked about.
Source : https://www.fashionsnap.com/collection/comme-des-garcons-junya-watanabe-man/2022aw/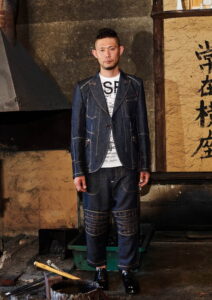 Denim items are popular.
Source : https://www.fashion-press.net/news/63024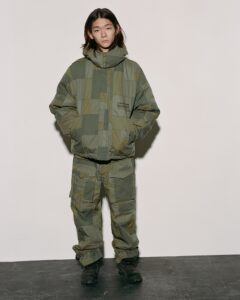 Patchwork is another technique that is emblematic of the brand.
Source : https://www.gqjapan.jp/fashion/article/20211102-supreme-junya-watanabe-news
Recommended stores where you can buy JUNYAWATANABE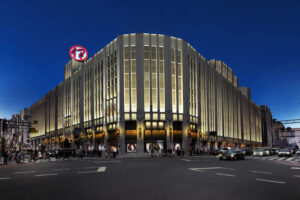 Source : https://prtimes.jp/main/html/rd/p/000001359.000008372.html
Store Name
JUNYAWATANABE Isetan Shinjuku
Address
Isetan Shinjuku, 3-14-1 Shinjuku, Shinjuku-ku, Tokyo
Main Bldg. 3F INT Creators (Womenswear), Main Bldg. 3F INT Designer Edit (Womenswear)
Phone number
03-3352-1111
Business hours
11:00〜21:00
Summary

How was it?
Here we introduced you to JUNYAWATANABE.
If you want to feel a little more mature and enjoy simple, age-appropriate clothes, please visit COMME des GARCONS.
You are sure to find the perfect piece of clothing that will make you look and feel beautiful.