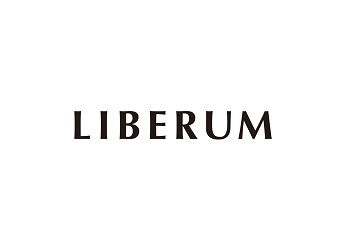 Free will is the concept of the hottest brand, LIBERUM.

LIBERUM is a brand with a very attractive view of the world that is not bound by anything or belongs to anywhere.
It is a brand that expresses this concept by making clothes, and is hotly supported by fashionistas.
Here, we introduce the features of "LIBERUM" and others.
What is LIBERUM?

LIBERUM is a Japanese fashion brand.
The brand name comes from the Latin for free will.
It expresses the image of an attitude that is not bound by anything.
The brand features elegant and streamlined cutting with a strong commitment to original fabrics.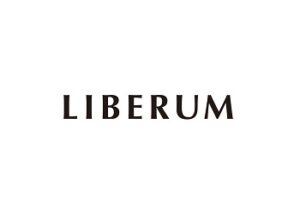 Source : https://concrete-river.net/?mode=cate&cbid=2506069&csid=0&sort=n
History of LIBERUM

Designer Shinsuke Mitsuoka began studying fashion design in Japan in 2007. In 2009, he moved to the UK to transfer to his final year at Nottingham Trent University.
In 2010, he graduated at the top of his class from Nottingham Trent University with a degree in fashion design.
In 2011, he moved to Paris, where he gained experience working for the Paris Collection brand Gustavolins.
At the time, he designed costumes for Fergie of the hip-hop group Black Eyed Peas.
With the support of Blow PR, a London-based PR company, he presented his first collection at the London Collections in the 2012 S/S season.
He then returned to Japan and made his debut as a men's brand in Japan from 2012-13 AW.
LIBERUM's most popular items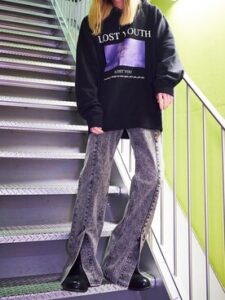 Denim with a center slit was the talk of the town.
Source : https://wear.jp/brand/liberum/pants/denim-pants/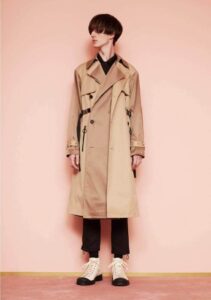 Distinctive coat
Source : https://ume-fashion-12kk.com/2019/09/15/liberum/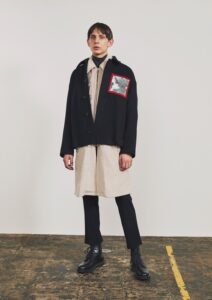 The styling is unique.
Source : https://www.fashion-press.net/collections/10587
Recommended stores where you can buy LIBERUM
| | |
| --- | --- |
| Store Name | B-second Jiyugaoka |
| Address | Lumiere Building 1F, 1-7-11 Jiyugaoka, Meguro-ku, Tokyo |
| Phone number | 03-5731-0961 |
| Business hours | 11:00〜20:00 |
Summary

How was it?
Here we introduced you to LIBERUM.
LIBERUM is highly evaluated overseas and supported by many fashionistas.
We are very much looking forward to the future development of this brand.